Well, after a long time. The Resident Evil REANIMATED project is done and released for you guys to see. If you haven't seen it....well, it ain't hard to find. This project was an amazing way to stay busy and work throughout the pandemic. I mean, an animation about a killer virus, sounds like the perfection distraction from the killer virus.
I got asked if I was going to host another one. But at the current moment, I'd like to take a small break and focus on my job and other projects at the current moment. I might have something planned for 2021.
Please, I ask that you guys check out the artists that helped make the collab as amazing as it is. Give them some love. Big shoutout to @tomfulp and Newgrounds for helping spreading word about the collab.
So what's next? Well, if things are planned out. I'm going to be working on one other reanimated collab, sort out my list of commissions, and take part in any upcoming animation jams and contests. Since now I've moved out and living on my own. A nice hobby to bring in some extra income for groceries would be a nice bonus. I like to think that in 2021, I'll have a YouTube channel with 10k subs.
Screenshot for the Among Us Jam. I want to do something different than the typical purple get caught but red gets voted. Nothing wrong with it. I just want to try mix it up a bit.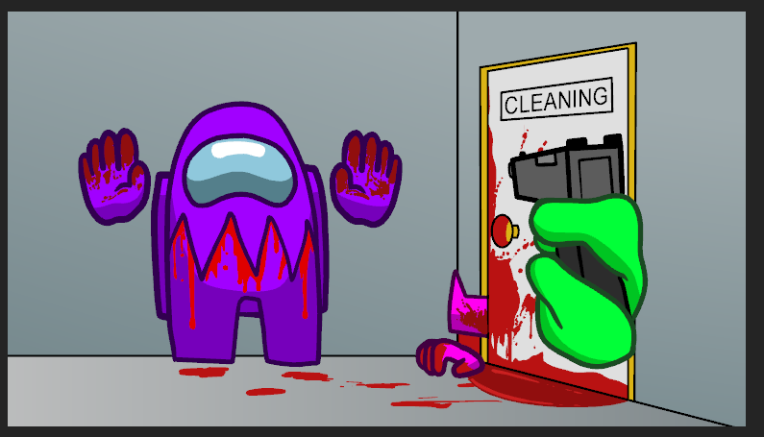 Thank you and all the best!
BadTwin
Please follow me on Twitter: https://twitter.com/The_BadTwin