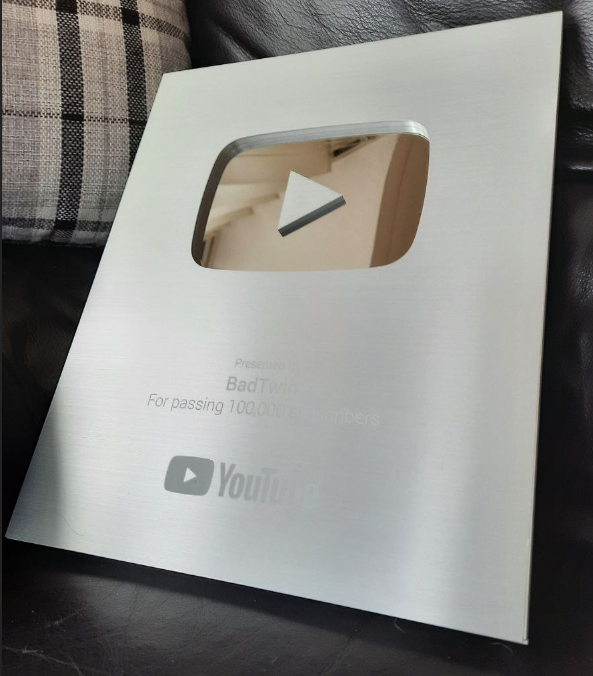 "When someone tells me "no," it doesn't mean I can't do it, it simply means I can't do it with them."
- Karen E. Quinones Miller


500 Fans and 100k YouTube Subscribers. I wouldn't have got this far if it wasn't for Newgrounds. I recently received something that I'd never thought I get my hands on. A Silver YouTube Play Button plaques. I am truly grateful for the support and help that the Newgrounds Community has done for me. From this achievement to improving myself in animation, and finally to employment in the industry.
I recommend Newgrounds on a monthly basis to aspiring artists and animators. I believe Newgrounds helped me and played a part in me getting this far. Thus, I am grateful and always try to get other Newgrounds artists, animators, and VA, work or opportunities. I believe some did get that boost to achieve great things and even work in the industry after some nudges. Well done to those. This is what I want and these stories make me happy. I understand that the vast majority will go through a tough road. As someone who got those lucky breaks and managed to see to the end. I like to help Newgrounders with an amazing heart to be able to achieve their goals as well.
I know I've said this a million times, but it is really about staying on track and going forward. Even if you fail 100 times. You continue on. No matter what happens or what other people say.
Thank you and all the best to everyone at Newgrounds!