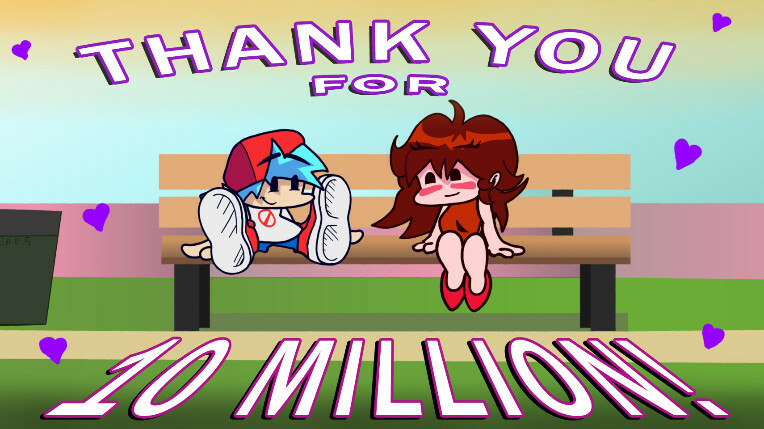 10 FREAKIN MILLION VIEWS!?
Week Zero has reached 10 Million views on YouTube. Making it one of my most popular animations and sparking my YouTube Channel. Thank you so much to @Dart-Music and @Redead-ITA for helping me with this project. I'm really glad that so many people enjoyed it.
Big shout out to @POSTBOY, @Cryptae & @Razur-Draws on their animation reaching 10m views. They were fantastic and well done on your accomplishment! Please give them some love.
Finally, a big thank you to @NinjaMuffin99, @PhantomArcade, Newgrounds, and the FNF community for this. You guys rock!
Twitter: https://twitter.com/The_BadTwin