Howdy


Let's kick off with some good news. I want to say a BIG Thank you to everyone for their generous sponsorships. Your contribution will help young people affected by cancer and give them a second chance. So thank you very much for your generosity! The prize pot has increased dramatically since the announcement. We went from three prize winners to a staggering seven.
It's possible it won't stop there! The prize pot and charity fun can increase more If you want to help fight cancer! So go be a legend and head to > https://www.newgrounds.com/supporter?donate (DM TomFulp about your contribution)
$2 away from $1000 :O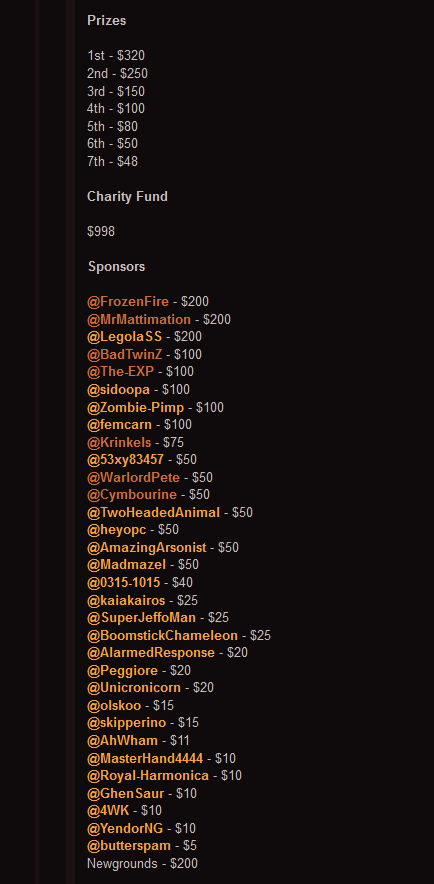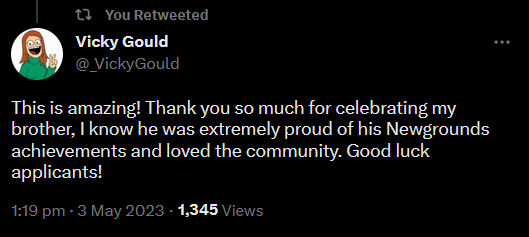 New Animations
I've made a few Shorts Animations over the weeks.
https://youtube.com/shorts/nZD3GFuI26w
https://youtube.com/shorts/50NgA1HD-20
https://youtube.com/shorts/-Op_s2vXJVk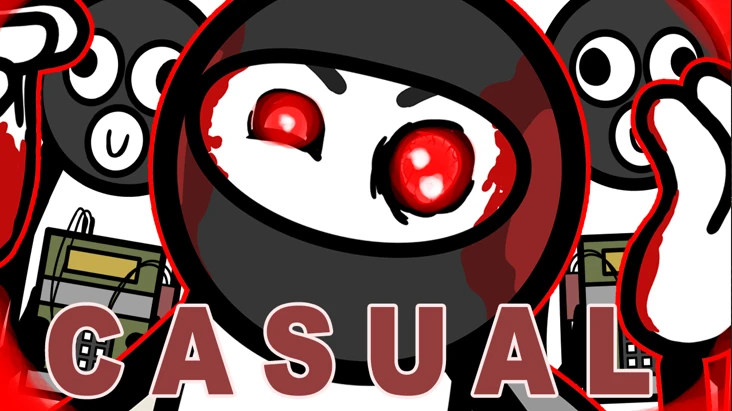 New Studio Job...woo
So you know that animation studio that made the models for Fantastic Mr. Fox? No? Well how about Guillermo del Toro's Pinocchio? No? That won an Academy Award!? No? Okay...well I'm working at that studio on their 2D Series.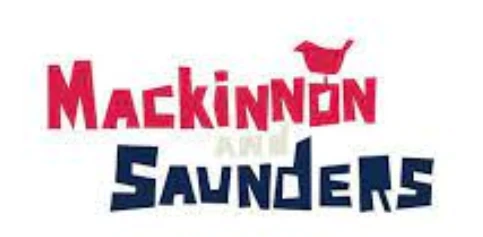 I CAN EAT HOT FOOD NOW ;D
So that's another goal done on my 2023 to-do list.
Find my next big series to work on = DONE
More frequent content and animations (At least 3) = NEARLY DONE
1k Fans on Newgrounds and 200k Subs on YouTube.
Arrange a Charity Event = DONE
World Domination